Planned Giving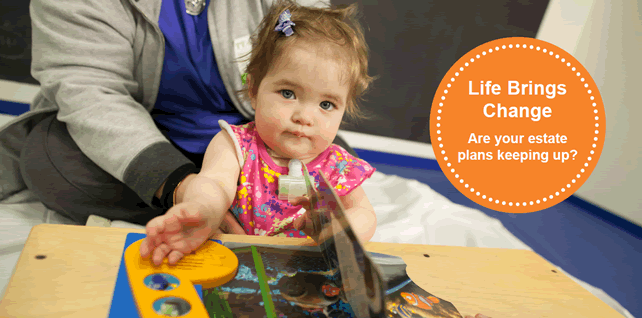 ---

Named for our founder, The Mary Irwin Laughlin Society recognizes friends who have named The Children's Institute as the beneficiary of a planned gift. If you have included or would like to include The Children's Institute in your estate plans, please contact Jill Murchak.
The 2013 Luncheon
October 23, 2013 marked the third annual luncheon of the Mary Irwin Laughlin Society, which recognizes legacy donors to The Children's Institute. Half of the 40 guests were new to this event.
Board member Lanny MacDougall, great nephew of Mary Irwin Laughlin, stated in his opening remarks, "Our donations, both current and from our estates, ensure that years after we are gone, The Children's Institute will continue to brighten the lives of children with special needs." David Miles, President and CEO, also emphasized the impact of charitable giving and provided an overview of our strategic initiatives. Jessica Urbanik provided a parent perspective by sharing the touching story of her identical twin sons who have achieved remarkable progress in the five years they have been receiving treatment in our neurodevelopmental clinic.
We appreciate the generous legacy support of the members of The Mary Irwin Laughlin Society.
Charitable IRA Rollover Expired as of December 31, 2013 - Awaiting Renewal
The Charitable IRA Rollover legislation that permitted individuals at least 70½ years old to make tax-free charitable distributions from IRAs expired on December 31, 2013.
In the past, Congress has renewed the law, occasionally retroactively. We will update this page as soon as we learn of any legislative changes with respect to the opportunity for 2014 and beyond.
Meanwhile, the impact of income and estate taxes on your IRA still makes it a favorable asset to contribute to The Children's Institute of Pittsburgh through a beneficiary designation. Read more about giving through your retirement plan.
Learn More
The 2013 Luncheon
Like us on Facebook
Twitter